50 SHADES OF BRASS BAND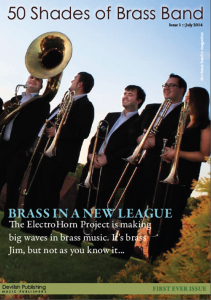 Lady Noize featured on the very first edition of ''50 Shades of Brass Band'', an e-magazine brought to you free of charge by Devilish Publishing.
The brass band is a thriving community of grafers, creatives and colourful characters and this first issue features some tasty treats.
Edited by James McFadyen and Helen Young.
---