Lady Noize
I'm Anca Nichols, going by the name of Lady Noize, songwriter/producer / remixer based in London and working worldwide, extremely ambitious and passionate about music creation and music business.
Thanks to Community Music (CM Sounds) in London, I've started my journey into music production. I was offered a one year scholarship to study music technology and production and so I went for it. One year turned into four as I went further to study advanced music production and music business and graduated from the University of Westminster with a BA (Hons) in Commercial Music.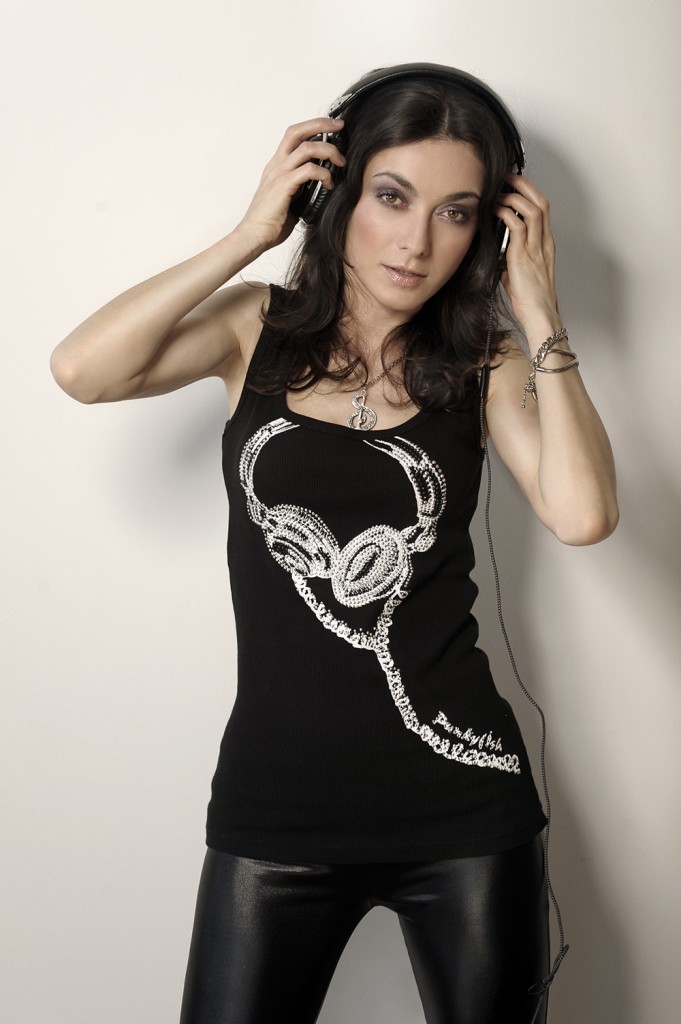 I first wanted to be an artist so for some years I was writing for myself and gigging in London. It was fun; I had a great band with Jon Moss of Culture Club on drums and other great musicians but working in the studio turned out to be far more exciting than being on stage.
Perform, create, or both… that was the question, so I chose to create. I get up in the morning and I can work on a dance remix, a single, various genres and requests; each project is different and exciting.  Once you get the music production bug there's no escape.
I have my own home recording studio and my idea of fun is getting and installing plug-ins and sound libraries on my system and creating my own instruments in EXS 24 on Logic Pro X.  My Mac Pro is 'my precious' and upgrading it has become an ongoing mission.
I did my share of internships, most interesting being with Youth (aka Martin Glover – Killing Joke, The Verve, The Orb, Paul McCartney and many more, check www.youth.me.uk). He is such an amazingly talented and inspirational person and not often you get the chance to be in the studio and learn from one of the best. Priceless!
In 2012 I have started doing bootleg remixes of major artists and entering various remix competitions. Some of my bootleg remixes gained radio air play, great having DJ's asking you for a copy to play it on their show. My very first attempt to remix was for George Michael – True Faith. To my surprise the remix did quite well on Youtube, being featured as one of the top remixes. I did about 20 more remixes for artists such as Beyoncé, Christina Aguilera, Janis Joplin, Paloma Faith, Polystyrene, Usher, Rufus Wainwright, Queen, etc. and many more for new bands and mates.  All this work paid off as I started getting paid jobs and the exposure gained is priceless.
I have started remixing under the name of The Ankh so some of my early remixes can be found under 'The Ankh Remix'.
Below are some of the released remixes:
Maddee Loveday – Malta / UK, I have remixed her debut single Follow Love which peaked at No 13 in MW Commercial Pop chart  and No 7 in Upfront Club chart (Dead Brilliant/Freaktone Records).
Fawaz Ibrahim – Fuzz, Australia, I have remixed his single With the Lights On featuring Lil' Pap, a talented young rapper and songwriter. Song peaked at No 10 in the MW Commercial Pop Dance Chart (Freaktone Records).
Giulia – UK, managed by Chris Herbert, I have remixed her single Another Thing Coming from her upcoming album 'Raze Me to the Ground' which peaked at No 7 in the MW Commercial Pop Dance Chart (Freaktone Records).
Phil Pywell – UK, I have remixed his single Good For You which peaked at No 12 in the MW Commercial Pop Dance Chart (Freaktone Records).
Ronny Morris – USA, singer/songwriter, I have remixed two of his singles: Lilly and Everytime it Gets Real (Morris Music/Lifted House).
Besides remixing I am also writing and co-writing for various artists, collaborating with other songwriters and producers and everything looks promising. Always follow your dreams and believe in yourself as everything is possible, you just have to want it hard enough.
Contact me if you have any ideas of how we can work together on a music project.
You know what music is?

God's little reminder that there's something else besides us in this Universe; harmonic connection between all living beings, everywhere, even the stars. (Robin Williams – 2007)